Memoirs, Or Shadows Of What Has Been


By Peter Landry

TOC



Chapter Forty-Eight: PEI & Five Islands, 1997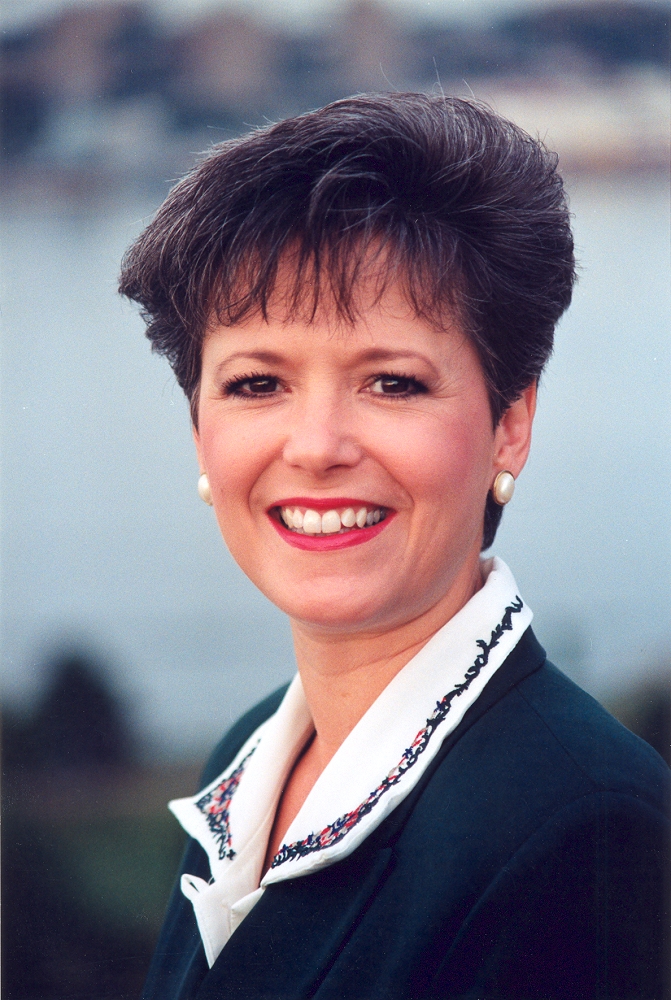 And, so, Bill Clinton started in on his second term as the President of the United States when on January 20th 1997, he was sworn in to office.

In the space above our heads things progressed: on February 13th, astronauts arrived from the Space Shuttle Discovery to effect repairs on the Hubble Space Telescope which had a defective mirror, defective since Hubble had been launched back in 1990. The fix brought in clear pictures of deep space. Also, there was something to be observed, bare eyed, as in March, the Comet Hale–Bopp made its closest approach to Earth.

In Canada, and close to my home territory, on May 31st the 13-kilometer Confederation Bridge, the world's longest bridge spanning ice-covered waters, opened between the two provinces: Prince Edward Island and New Brunswick.

Internationally other stories came into the headlines: On June 11th, in the UK passed a total ban on handguns. Other stories from the UK include the handing back on July 1st of Hong Kong to China. In Paris, on August 31st, a racing Mercedes Benz crashed into an abutment in the Pont de l'Alma tunnel killing, among others, Diana, Princess of Wales. Her body was brought back to England, where, on September 6th, her funeral took place at Westminster Abbey, watched by millions of people worldwide.

Other notable events: the Toyota Prius, the first hybrid vehicle to go into full production, is unveiled in Japan on October 24, 1997. It went on sale in Japan on December 9th, however, it was awhile (2000) before any made there way to North American showrooms.

To finish-off these references to non-personal matters we bring to your attention the deaths of certain Hollywood actors, which those of a certain age will well remember: Robert Mitchum, James Stewart and Burgess Meredith. Anther death to be remembered is that of singer John Denver at the age of 53. He was killed on October 12, 1997 when his experimental small plane which he was operating as an experience pilot, crashed into Monterey Bay, California.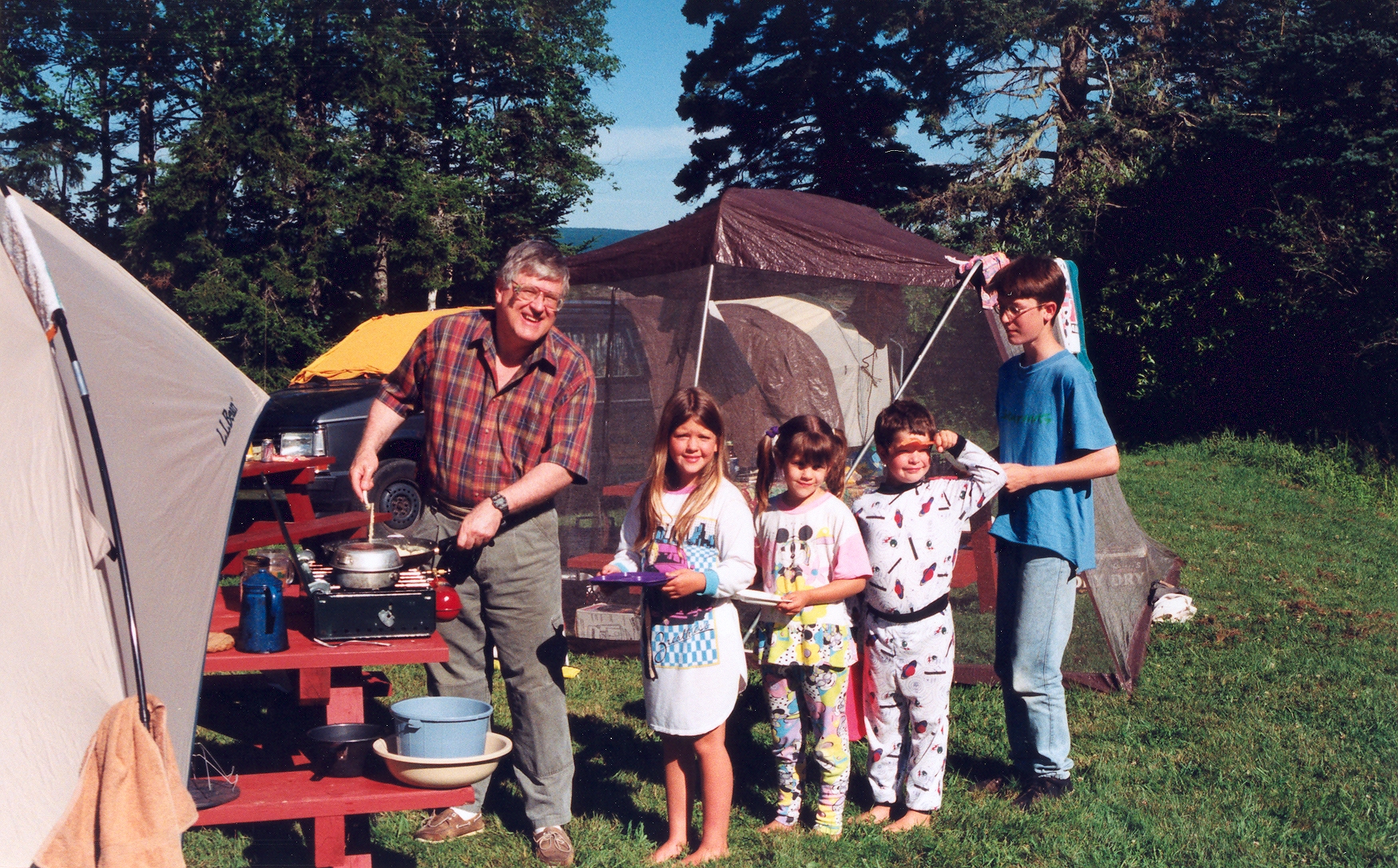 And, as for personal matters: Our camping days continued. The big camping trip of the year was the Family Camping Trip at Five Islands Provincial Park which is located along the not much traveled, but beautiful Parrsboro shore. It was fun for all in our extended family as the Pictures will show. Another memorable camping trip was to Ilse Madame and the birth place of my father, Joseph Toussaint Landry (1898-1979). We traveled there with my brother John to do a little investigation on the earlier Landrys. We camped at Battery Provincial Park overlooking St. Peters Bay on the south coast of Cape Breton Island. The camping site is not on Ilse Madame, but near by the causeway leading to it. For a couple of days we made our notes from the information obtained at cemeteries in the area. My sister, Lila had also agreed to come, but had to beg off because of the flu (Over the next number of months it became clear that it was not the flu that she was fighting.) Two other trips, though not of the camping kind were also undertaken. The first was with Joe (brother) and Gerry, John (brother) and Coleen. The second was with Margo's Mum (Nat) to White Point Beach at a little cottage located along the shore in Queens County - right next to a wonderful, sandy beach.
And finally, in April of 1997, Margo and I took a three week trip to France: Dordogne (a week), Bordeaux, Chartres & Paris (a week). At some point in the future I will write of this trip with supporting pictures, as we kept a journal.
The top songs for 1997:
Well, there is only two worth mentioning (as far as I am concerned). First there was Elton John's resurrected, "Candle In the Wind" in honour of Princess Diana. It was originally written in 1973, in honour of Marilyn Monroe, who had died in 1962. No matter, the public bought the 1997 version in greater, much greater, numbers - Diana was very popular.
There is one more 1997 song: "How Do I Live" By LeAnn Rimes
As for the top movies of 1997:
The first, of course is James Cameron's Titanic. It grossed better than 1.8 million, the next best for the year was Jurassic Park at .6 million. Titanic held the record of the highest-grossing film of all time, until Avatar broke the record in 2010. Titanic I saw and enjoyed; I did not bother with Jurassic Park, a science fiction production. At the Academy Awards, Titanic won for Best film and Best Original Score & Best Original Song My Heart Will Go On by Celine Dion (a wonderful voice but a dis-likable personality).
One other movie I should mention which I enjoyed more than the popular Titanic; Good Will Hunting. It starred Robin Williams, Matt Damon and Ben Affleck. It was nominated for nine Academy Awards, including the Academy Award for Best Picture, and won two: Best Supporting Actor for Williams and Best Original Screenplay for Affleck and Damon.
CLASSICAL:
Ravel's Bolero