Memoirs, Or Shadows Of What Has Been


By Peter Landry

TOC



Chapter Forty-Four: Admiralty Place, 1993

In January of 1993, we see the beginning of the European Union when the countries that eventually formed the union eliminated trade barriers and created a European single market. By November, The Maastricht Treaty took effect, which formally established the Union. So too, that January, Bill Clinton was sworn in as the 42nd President of the United States. In Canada, in February, Prime Minister Brian Mulroney, of the Conservative Party, resigned amidst political and economic turmoil. Kim Campbell, his successor, became Canada's first female Prime Minister, its 19th; she was sworn in on June 25th. However, in the federal election that October, the Progressive Conservative Party fell to a historic low of only two seats and Jean Chrétien and his Liberal Party took the reins of governing Canada. Chrétien ruled Canada for the next ten years.

On January 19th, 1993, IBM announced a five billion dollar loss on its previous year's operation; the largest single-year corporate loss in the United States history to that date. Through my years in business (retail and law) the International Business Machines, or IBM, nicknamed "Big Blue", was a company: impressive, respected and profitable. IBM goes back to the turn of the 19th century and earned its reputation for assisting business people to automate routine business transactions. It did this as early as 1911 when the company leased machines, especially ones using punched cards. IBM's business appealed especially to those in government and insurance. "International Business Machines" adopted its official name in 1924 when a fellow by the name of Thomas J. Watson (1874-1956) took over in 1924. In time, IBM expanded into electric typewriters and other office machines which is what I became very familiar with.

On February 28th, 1993, a siege began at Branch Davidian compound, a religious group, which was located near Waco, Texas; it continued for 51 days and ended with the death of 76 people. The attack was carried out by federal and state law enforcement officials, as well as the U.S. military. It was suspected that the group was stockpiling illegal weapons, the Bureau of Alcohol, Tobacco, and Firearms (ATF) obtained a search warrant for the compound and an arrest warrant for its leader David Koresh who was among those killed. The conclusion came around when a gun battle broke out, a gun battle which resulted in the deaths of four government agents and six Branch Davidians. There were those, including myself, who thought that this disaster could have been avoided: they should have just been waited out.

On May 28th, 1993, Eritrea and Monaco gained entry to the United Nations. The UN was established in 1945 with the aim of preventing another conflict such as WWII. "Criticism of the United Nations has encompassed numerous arguments regarding various aspects of the organization, such as policy, ideology, equality of representation, administration, ability to enforce rulings, and ideological bias." (Wikipedia)

That fall, on October 4th, the Russian constitutional crisis unfolded. Its military forces cleared certain buildings of the Russia Parliament building; this in answer to a "mass uprising" against President Boris Yeltsin. In the meantime, during November, 1993, the North American Free Trade Agreement (NAFTA) passed in the legislative chambers of the United States, Canada and Mexico. The agreement worked for Canada and Mexico, but by 2018 the U.S. in the form of President Donald Trump forced changes because of a mounting imbalance of trade. Also in November, President Clinton signed the Brady Handgun Violence Prevention Act. (The Act was named after James Brady, who was shot during an attempted assassination of President Ronald Reagan on March 30, 1981.) This act required a federal background check on a firearm purchaser; it imposed a 5 day waiting period on purchases. In 1998, the National Instant Criminal Background Check System (NICS) was put in place, compliant with the Brady Act. The NICS allowed a a data base to be checked so that there would be a refusal to a prospective purchaser of firearms or explosives where their name and birth year matched the name of a person whose name is in the data base as being ineligible to possess these items.

And finally, in respect to world events, Stephen Hawking's A Brief History of Time became "the longest-running book on the bestseller list of The Sunday Times, ever."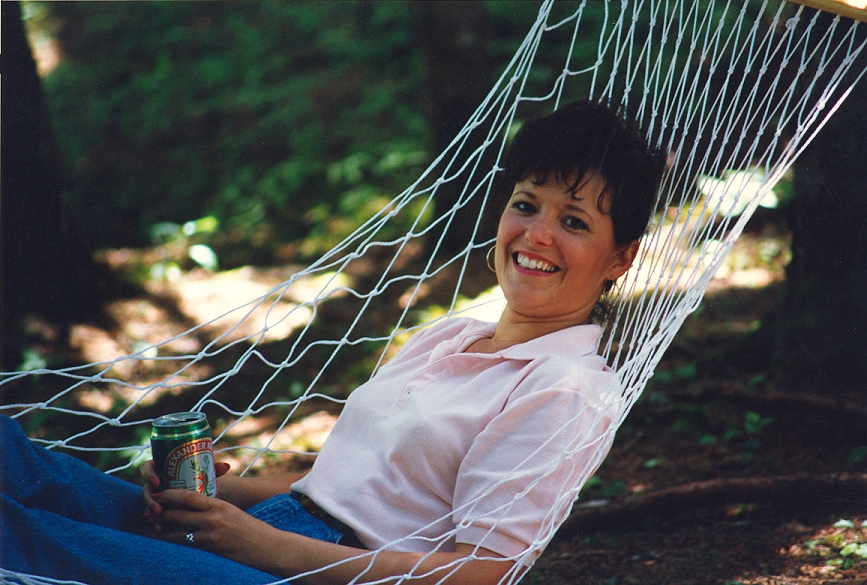 What was going on in my personal life is best expressed in the appended Pictures]. Margo and I were comfortably ensconced in Admiralty Place. A place much appreciated by our grand-kids mainly because of the large, in-the-building swimming pool.
I was deeply into haunting used book stores. I read these books I picked out with a view to getting to the bottom of the many questions I had, especially in the areas of law, literature, history, philosophy and economics. My reading in these areas led me to more and more questions, many of which were resolved as I read the classic authors in these areas, all of which led to more and more books; my shelves were filled up. All of this reading and writing, of course, was the genesis of blupete
THE TOP SONGS FOR 1993:
Music, more and more changed to rap, a genre, I could not take to; not only do I not like it -- I dislike it, as popular as it seems to be for certain people in the population.
> Whitney Houston's "I Will Always Love You"
> Proclaimers' "I'm Gonna Be (500 Miles)""
> Mariah Carey's Hero
Now for a change in pace: I have been putting down the "hits" of the year under review; however, in the process have missed setting out my favourite "Classics." So we will do so, beginning with this year's commentary. We start with one of my favourites: Vivaldi's Four Seasons:
> Winter (3:56)
> Spring (3:16)
> Summer (2:50)
> Autumn (5:14)
AS FOR THE TOP MOVIES OF 1993:
I have in the past set out my most faourite movies of any particular year. Some of the most popular (read made the most money) were not ones that I necessarily took to. An example would be, for this year (1993), was Jurassic Park where Universal made $914,691,118 (close to a billion). No other movies that year came near it; the second ranking movie ($441,286,195) was Mrs. Doubtfire (another that I did not much like). The ones I did like included Schindler's List:
"The film follows Oskar Schindler, a Sudeten German businessman, who saved the lives of more than a thousand mostly Polish-Jewish refugees from the Holocaust by employing them in his factories during World War II. It stars Liam Neeson as Schindler, Ralph Fiennes as SS officer Amon Göth, and Ben Kingsley as Schindler's Jewish accountant Itzhak Stern." (Wikipedia)