Memoirs, Or Shadows Of What Has Been


By Peter Landry

TOC



Chapter Forty: My Family, 1989

In January, George H. W. Bush, succeeded Ronald Reagan as the 41st President of the United States. In February: Union Carbide agreed to pay $470 million to the Indian government in damages for 1984 Bhopal disaster; Ayatollah Ruhollah Khomeini, Supreme Leader of Iran, issued a fatwa calling for the death of Indian-born British author, Salman Rushdie and his publishers, for publishing the novel, The Satanic Verses (the book had been out but months); and, The first of 24 Global Positioning System satellites was placed into orbit.

In March, the Berne Convention, an international treaty on copyrights, was ratified by the United States. It was passed in Berne, Switzerland, in 1886. It became the basis of modern copyright law. "It introduced the concept that a copyright exists the moment a work is 'fixed', rather than requiring registration"; however, "statutory damages and attorney's fees only available for registered works." Works were to be copyrighted for 50 years. Two exceptions: photographic and cinematographic works. "For photography, the Berne Convention sets a minimum term of 25 years from the year the photograph was created, and for cinematography the minimum is 50 years after first showing, or 50 years after creation if it hasn't been shown within 50 years after the creation." There was a provision for "Fair Use" and "Fair Dealing"; terms which are some what elastic.

Also, in March, there was the Exxon Valdez oil spill. The ship went aground, and, as a result, 240,000 barrels of oil spilled into the sea and fouled long stretches of shore in Alaska's Prince William Sound. In May, the first crack in the Iron Curtain appeared: Hungary dismantled 150 miles of barbed wire fencing along the border with Austria. In July, a company known as "Nintendo" released, a hand held video game; every kid soon wanted one. In November, the Berlin wall was torn down by the people; thereafter, many communist governments in Eastern Europe collapsed.

And finally, in external events, in refer to the field of genetics: GMOs.
"An organism that is generated through genetic engineering is considered to be a genetically modified organism (GMO). The first GMOs were bacteria generated in 1973 and GM mice in 1974. Insulin-producing bacteria were commercialized in 1982 and genetically modified food has been sold since 1994. Glofish, the first GMO designed as a pet, was first sold in the United States December in 2003." (https://en.wikipedia.org/wiki/Genetic_engineering)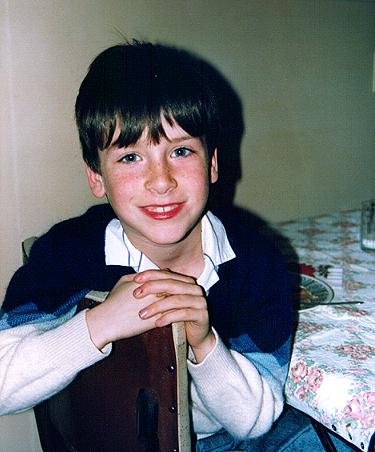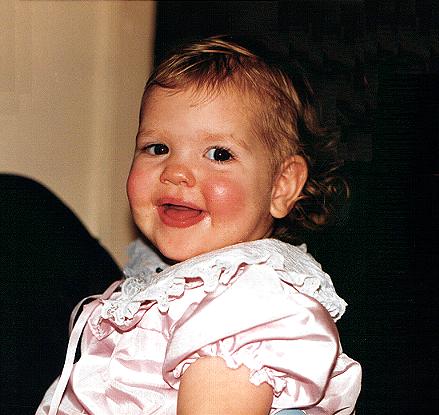 The picture, to the left, is one of Nicholas at six years of age (my grandson); the next following is a picture of one year old Lindsay (my granddaughter). My daughter, Kara was married (See Pictures). Another important event, my grandson, Adrian was born (December 14th).
In October, I made a two week trip with just my sister, Lila, and my mother. The three of us toured England. Of course we spent time at London. After which I rented a car and motored along to certain of the places I had visited through the years, including: Stonehenge, Chipping Campden and Bath. (See pictures)
As to the entertainment-end of 1989: I have not gotten into reviewing TV programs (maybe for the simple reason, I did not watch much TV), one programme which I watched was Seinfeld; it made its first appearance on NBC, on July 5, 1989 (it ran to May 14, 1998).
Music: The ones that come to mind are: Wind Beneath My Wings, Bette Midler; She Drives Me Crazy, Fine Young Cannibals; If You Don't Know Me By Now, Simply Red; and, Wild Thing, The Troggs.
Movies: After a review of those which came out in 1989, the Dead Poets Society is the only movie that sticks out for me. The movie starred Robin Williams. It was "set at the conservative and aristocratic Welton Academy in the Northeastern United States in 1959, it tells the story of an English teacher who inspires his students through his teaching of poetry." The work was written by Tom Schulman, who won an Academy Award for Best Original Screenplay.