Memoirs, Or Shadows Of What Has Been


By Peter Landry

TOC



Chapter Fifty-52: Goodbye Admiralty Place; Hello Waterford Suites, 2001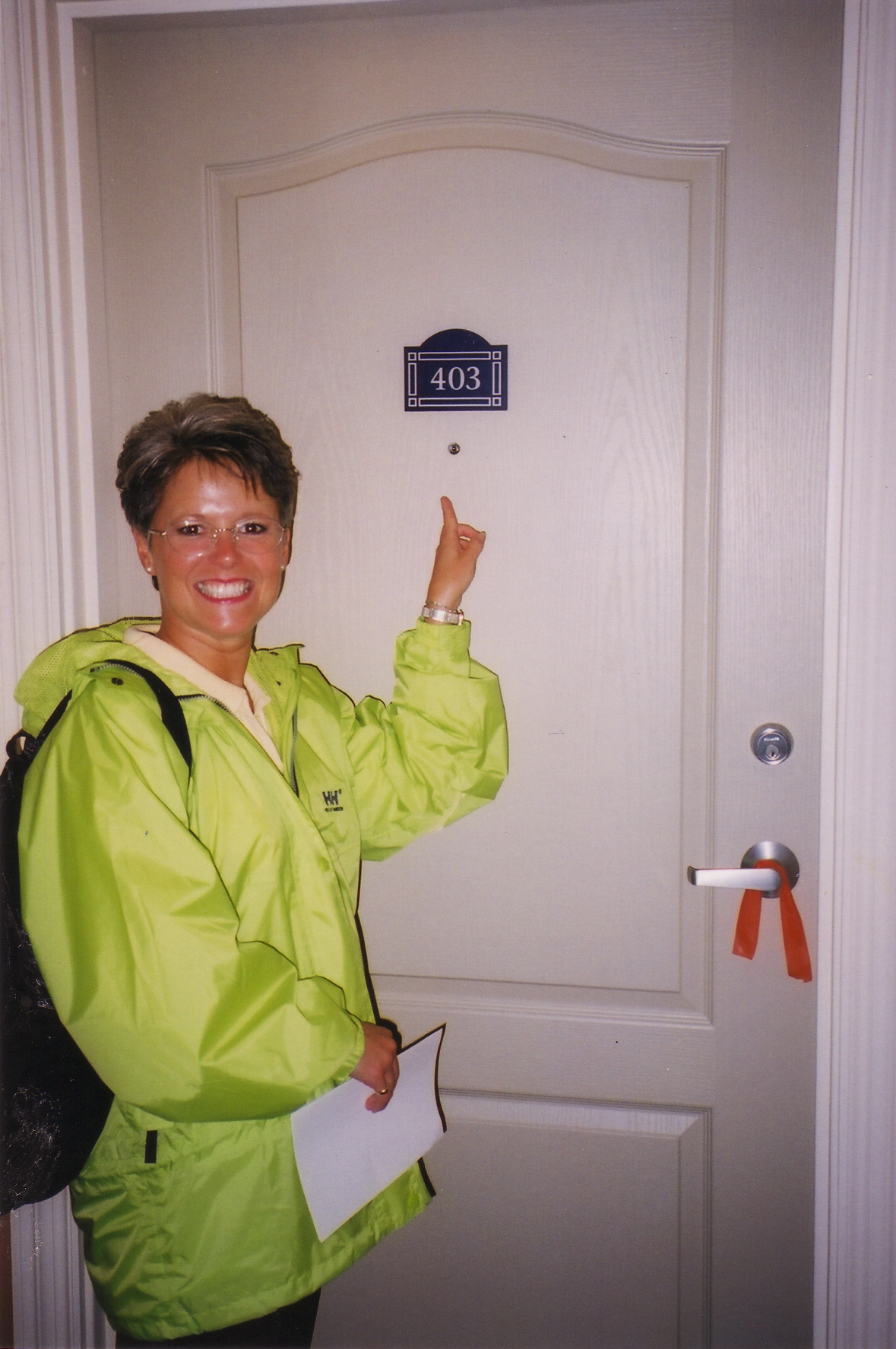 There was, in 2001, September 11th, a day which became known as "9/11." Four commercial Aircraft were hijacked that morning: two from Boston, one from Newark and one from Washington. The planes chosen by the terrorists were large planes with long flights; they were carrying heavy loads of fuel. There were nineteen picked Arabians; five per plane, except one plane which had four (the flight out of Newark). Of these Arabians, 15 were from Saudi Arabia, two from the United Arab Emirates, 1 from Egypt and 1 from Lebanon. Close to 3,000 persons were killed or fatally injured after these four planes were crashed by these Arabians. In addition, it is estimated, that non-fatal injuries amounted to more than 6,000. Most of the deaths occurred as a result of the two planes that crashed into the twin towers of the World Trade Center, New York City. Another of the planes crashed into the Pentagon at Washington. The fourth plane was to crash into a building at Washington (White House or Capital Building?), but it did not get to its objectives as a result of the heroic actions of the passengers; it crashed in a field located in Pennsylvania, while, by all appearances, the passengers fought to regain control of the airplane. The Pennsylvania crash killed all on board.
The deaths and injuries that came about as a result of "9/11" were the most negative effect. However "9/11" had a significant impact on the economy, particularly in New York City. Civilian aircraft were all immediately called to the ground, a number were coming in from overseas and landed at eastern Canadian airports. Traffic resumed on the 13th of September. The New York Stock Exchange was closed for six days, "the longest closure since the Great Depression." Maybe, beyond the high loss of life, the worst of the results was that U.S. President, George W. Bush declared "War on Terror"; and all of that has meant to the freedoms of the American citizens - this "War" continues. That October, some would say as a result of "9/11," the United States with her allies invaded Afghanistan. And then there was the creation of the Office of Homeland Security. A Department which has received substantial criticism over "excessive bureaucracy, waste, fraud, ineffectiveness and lack of transparency." (Wikipedia)
We conclude these short comments on "9/11" by referring the reader to a commentary I made earlier in my writings: Terror and Religion.
Deaths in 2001 included: Anthony Quinn (b. 1915), Carroll O'Connor (b. 1924), Jack Lemmon (b. 1925) and Chet Atkins (b. 1924).
As to my personal memories, well they are reflected in my photos: life carried on in the established family-loving way. In 2001, we made our move from Downtown Dartmouth (Admiralty Place) to Downtown Halifax (Waterford Suites). As I write this (2019) we continue to live happily in our large apartment at the Waterford Suites.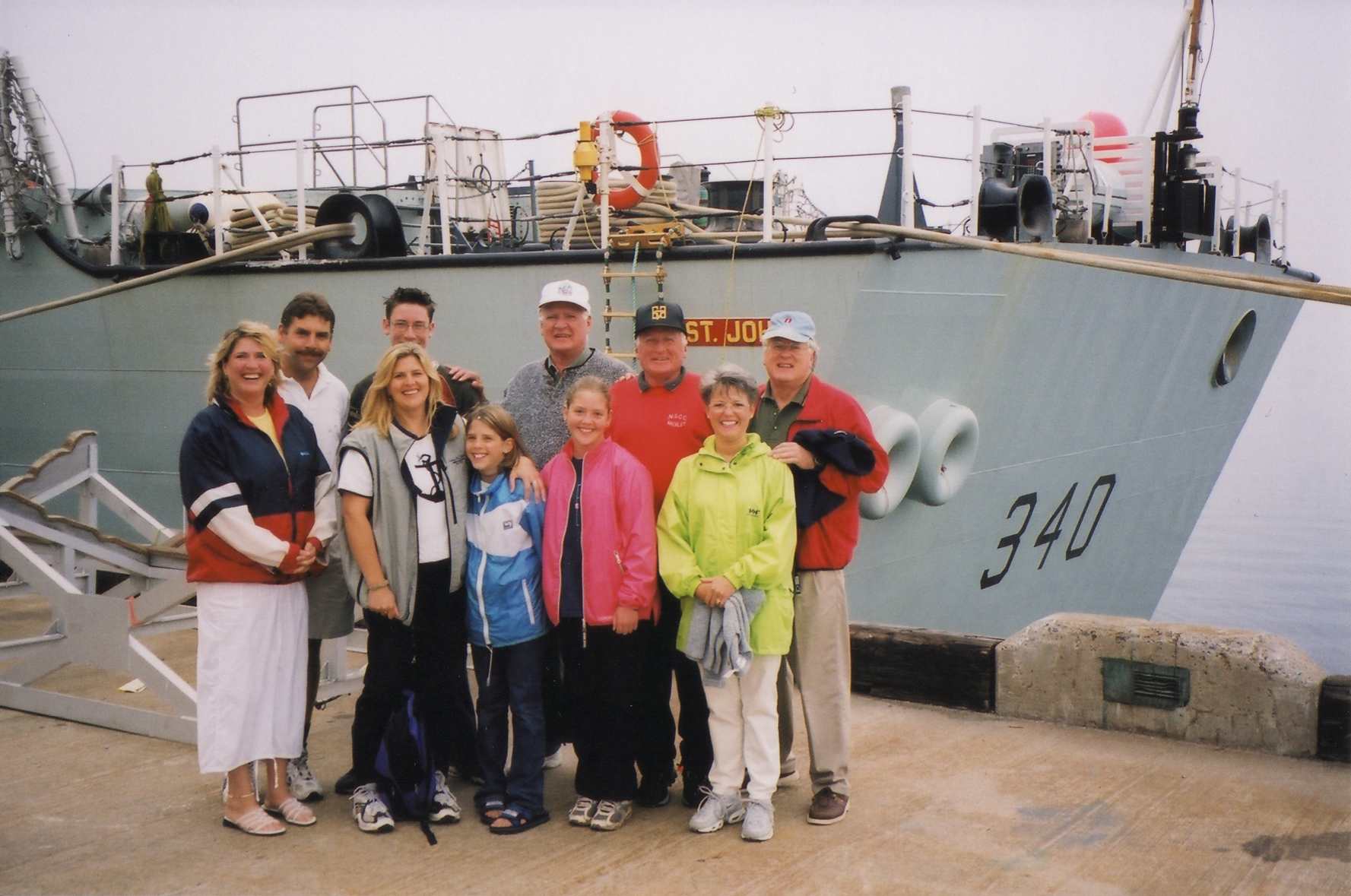 One of the memorable events for 2001, was the tour and cruise that we received on the Canadian Warship, HMCS St. John's. This, was with the compliments of the Canadian Navy, due to the fact that my son-in-law, Martin, is a member of it and, at the time, part of her crew. I have looked the St. John's up; she was built beginning in 1994 and commissioned in 1996. She is 440 feet in length and a beam of 54 feet, and a draft of 23 feet. Marty was a marine engineer and worked with the propulsion units of the vessel: being 1 diesel engine and 2 gas turbines which can drive her through the waters, where called for, at a speed of 30 knots. She is, as mentioned, a war vessel, and as such has substantial armament. Twenty-four torpedoes; sixteen Sea Sparrows being short-range anti-aircraft and anti-missiles, known as SAMs; eight Sea-skimming cruise missiles (Harpoon); and, of course, machine guns mounted here and there on the decks. So too, is a helicopter tucked in its hanger towards the stern. One would not really want to lock horns with this class of navel vessel. Canadians are to be proud of our Canadian navy and the men in service.
Just a note before passing on: Margo and I, in 2001, took a memorable trip to the Spanish Island of Lanzarote being one of the Canary Islands in the Atlantic located in the Atlantic Ocean, not far off the north-western coast of Africa. As was usual we kept a journal and took pictures, which, some day, I will put up for all to enjoy.
The top songs for 2001: Well, as was the case for last year, I cannot find any popular songs that appeal to your writer.
As for the top movies of 2001:
A Beautiful Mind: "The well-acted A Beautiful Mind is both a moving love story and a revealing look at mental illness." (Rotten Tomatoes) Nominated for a number of Academy Awards, "A Beautiful Mind" won Best Picture, Best Director (Ron Howard), Best Supporting Actress (Jennifer Connelly) and Best Adapted Screenplay.
Mulholland Dr.: It has been categorized as a psychological thriller. Let me quote Wikipedia: "A dark-haired woman is the sole survivor of a car crash on Mulholland Drive, a winding road high in the Hollywood Hills. Injured and in shock, she makes her way down into Los Angeles and sneaks into an apartment. Later that morning, an aspiring actress named Betty Elms arrives at the apartment, which is normally occupied by her Aunt Ruth. Betty is startled to find the woman, who has amnesia and assumes the name "Rita" after seeing a poster for the film Gilda starring Rita Hayworth. To help the woman remember her identity, Betty looks in Rita's purse, where she finds a large amount of money and an unusual blue key."
Though nominated for an Academy Award (Best Director, David Lynch) - it won none. Lynch, however, did win a Cannes Film Festival award. It also won other awards (there are numerous outfits giving awards out), especially for Naomi Watts as Best Actress.
The Piano Teacher: This is a French-language film described as a psychological thriller. "It tells the story of an unmarried piano teacher at a Vienna conservatory, living with her mother in a state of emotional and sexual disequilibrium, who enters into a sadomasochistic relationship with her student." (Wikipedia) Though I do not believe it won any Academy Awards; the "The Piano Teacher" won a number of others, especially at Cannes.
CLASSICAL:
As for classical Music, now a regular feature, we have chosen George Gershwin's' Rhapsody in Blue, Maja Babyszka at the piano.