Memoirs, Or Shadows Of What Has Been


By Peter Landry

TOC



Chapter Seventeen, St. Catherines, 1966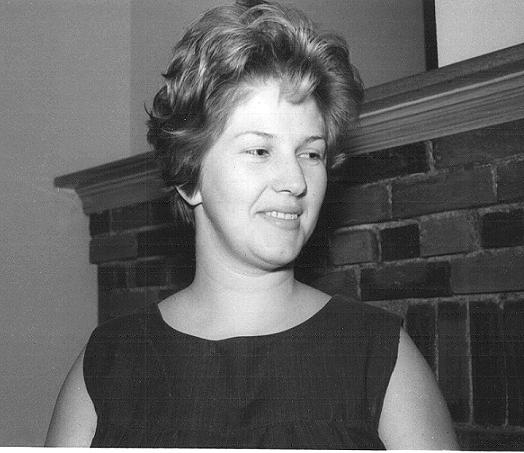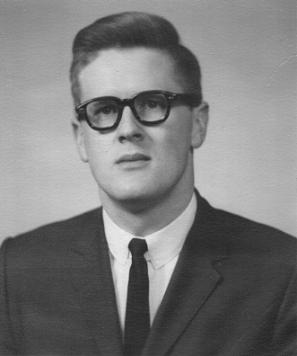 Though it is a subject we will treat in more detail in a chapter coming up, it is important to understand that the most prominent world event going on in the background during these years was the Vietnam War. Not just the Vietnam War, but all the political turmoil that it caused in the United States. By April of 1966 there were 250,000 American soldiers in Vietnam. That May there were tens of thousands of anti-war demonstrators picketing the White House and gathering at the Washington Monument. In New York City, Dr. Martin Luther King, Jr. made his first public speech on the Vietnam War. Related to the Vietnam War, I suggest, are the "Race Riots" which broke out in New York, Cleveland, and Chicago. So too, which may well be connected, was the Cultural Revolution unfolding in 1966 in China. This was demonstrated on our television sets with scenes of semi-uniformed citizens in great crowds waving their little red books containing the sayings of Mao Tse Tung (1893-1976).
In the United States, the Supreme Court handed down its decision in Miranda v. Arizona. It contained the rule that the police must inform suspects of their rights before questioning them. In the meantime crime was front and centre in the papers. Two, in particular stand out. On July 14th, Richard Speck murdered 8 student nurses in their Chicago dormitory. Another occurred on August 1, when a sniper, Charles Whitman killed 13 people and wounded 31 from atop the University of Texas at Austin Main Building tower, after earlier killing his wife and mother. In world politics: On October 25th, Spain closed its Gibraltar border to non-pedestrian traffic. In America, on November 8th Actor Ronald Reagan was elected Governor of California.
In January, 1966, I was transferred to St. Catherines, Ontario, there to take over the Zellers store as its manager: my first store, the objective of my training for the past five years. I flew up to Toronto in advance of Louise and the girls. I rented a car and drove along the QEII to St. Catherines. (I remember driving along feeling pretty good about myself and listening to "Michelle" by the Beatles.) There were three Zellers stores in St. Catherines: One downtown and two on either end of the city. My store was located in Penn Center near Thorold. In 1966 the Penn Center store was small both in volume and size. It was a starter store for me; I just had to run it right, and I would be on my way to a larger operation in a couple of years.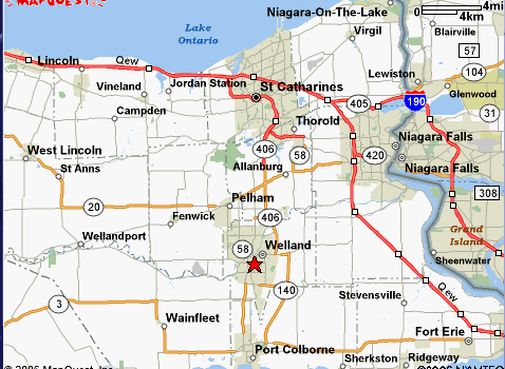 I was soon acquainted with the other two managers and the supervisor for the area. It was through one of these people, I think, that I learned of a family which was interested in renting a home on 488 Carlton St. Their elderly Italian parents had lived there. The father had died a few months earlier and the mother was moving into accommodations more appropriate for her. The father was a gardener and the lawns and gardens, apparently, were worked by the old man right up to the last of it. I signed a lease and the moving truck from Fredericton was soon at the door. The car, remember the yellow AMC Ambassador, was sent up to Toronto by rail. The next thing was to get my little family up to St. Catherines and into their new home.
I remember Louise coming through the airport at Toronto with three little ones in tow outfitted in their winter clothing (four and half year-old Lisa, three year-old Kara, and two year year-old Dana) all in their unbuttoned pink snowsuits. The girls had befriended a gentleman on the plane and he had Dana in his arms, Louise was hand and hand with Lisa and Kara. (Let me state right now, Louise was a wonderful mother to the girls as the pictures we have will readily show.) We stayed at a resort not far from my brother Joe's place at Scarborough, before, maybe a day or two, we drove down to St. Catherines to move right into our new home at 488 Carlton St. There is a letter written by Louise on "The Guild Inn" stationary, dated March/66, where she sets out her adventure of coming from Douglas to Toronto with three little ones.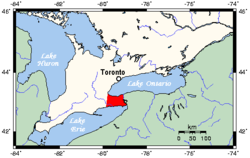 St. Catherines is within a belt of land known as the Niagara Peninsula; its rich soils and unique climate is ideal for tender fruit, such as peaches and grapes. In the backyard at our new home at St. Catherines there were pear trees and peach trees, and held up along the external garage were grape vines. That spring I put a vegetable garden in, just where the old Italian had done for a number of years.
St. Catherines was handy the area abutting upstate New York: The Niagara Frontier. Back in the days of The 1812 War, the Americans and the British fought over the land, thus there were quite a number of monuments celebrating the battles that had taken place. Then, of course, close by, there was the world famous Niagara Falls (but a half hour away) and, too, the Welland Canal -- during our time there (two years) Louise, the girls and I took in all of the sights. I should say too, my brother Joe, who had been living in the Toronto area for a number of years, was but 75 miles away in Scarborough; so, we got up to see the cousins on occasion. During the summers (1966 and 1967) we piled into the car and drove to Nova Scotia to spend our vacation.
As for the songs of 1966: I remember Wild Thing by The Troggs, Georgy Girl by The Searchers, When A Man loves A Woman by Percy Sled, Secret Agent Man by Johnny Rivers, and, of course, Monday Monday by The Mamas and the Papas.
And to conclude this memoir on 1966: That fall, Star Trek, the classic science fiction television series, began with its first episode, titled "The Man Trap". On December 18th, How the Grinch Stole Christmas, narrated by Boris Karloff, was shown for the first time; it became an annual Christmas tradition.