Memoirs, Or Shadows Of What Has Been


By Peter Landry

TOC



Chapter Nine, Rock 'N Roll: 1955-56

1955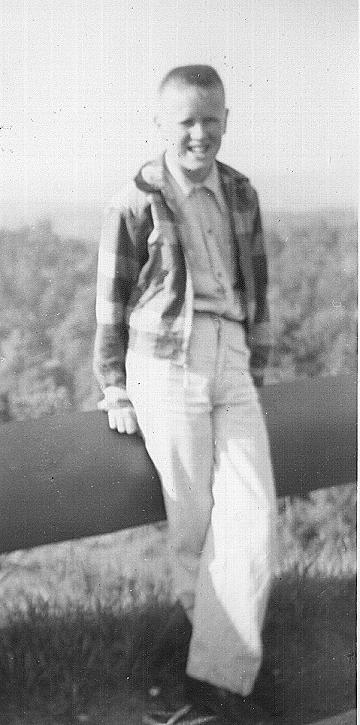 The Blackboard Jungle was playing in the movie theatres. It featured a song, Rock Around the Clock, by Bill Haley and His Comets. The teenagers went wild. The year, 1955, might well be marked as the beginning of that musical period which we came to know as "Rock 'N Roll." Gunsmoke began its 20 year run on television and The Honeymooners, too, began its long run starring Jackie Gleason; The Mickey Mouse Club was first seen on TV; and Alfred Hitchcock brought his work to TV. The board game, Scrabble was first sold in the stores.
Closer to home: the first steel bridge to span Halifax Harbour was open for business; it was named after the late Premier of the Province, Angus L. MacDonald. At St. Thomas Aquinas Church I was confirmed in the Roman Catholic faith: I was to have "Wisdom, Counsel, Understanding, Piety, Fear of the Lord, Fortitude, Knowledge." As for Understanding and Knowledge, well, in time, that came to me. As for the rest of it, not so much.
While on the subject of Saint Thomas Aquinas Church: In these years a new church was being built. Actual work began in May, 1956. Much delay was caused because of the shortage of steel and work ceased over the Winter of 1957. However the stately steel and stone structure gradually took shape. It was finally completed in the Spring of 1958. I remember that each class at the school had money drives; I believe the school's drive was to raise enough money to pay for one of the stained windows. We were not a particularly religious family, but each Sunday, the Landrys filled in part of a pew. There was never any prayers at home, nor were there any devotional statues or lights as I did observe in certain of my friends' homes. A number of my friends became altar-boys and it seemed they enjoyed their position dressed in their black and white tunics, there on the steps of the altar working with the priests in the celebration of the mass. I thought it might be a good idea to become one, but father was dead against it. He permitted me, however, to join the Choir. And so, together with my other friends, we sang in our red and white tunics. I had a good voice, and, of the three classes of "birds" -- blue, yellow and red -- I was a "Blue Bird."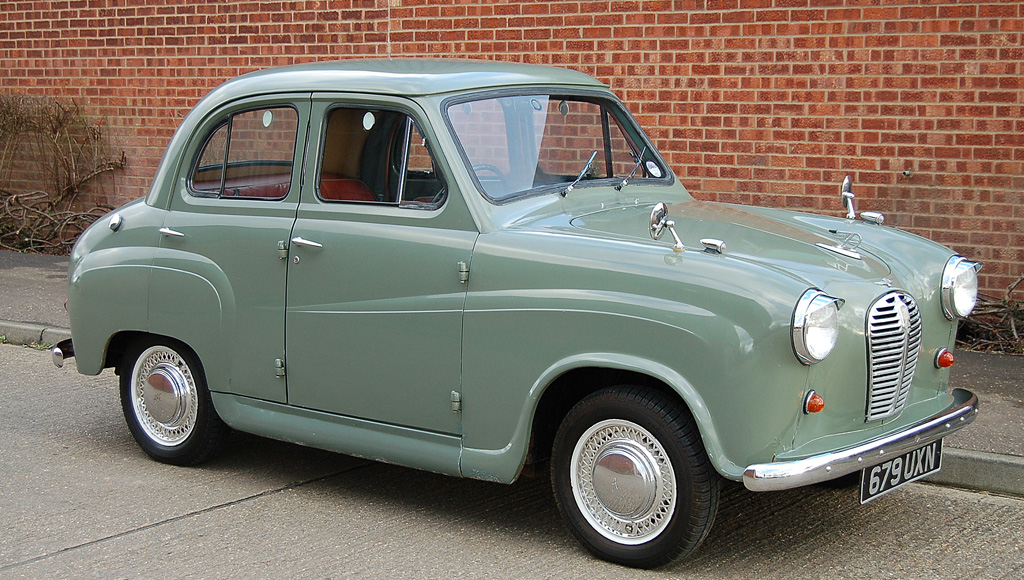 And now I come to the longest trip I ever made as a boy. I drove with my brother, Pal, all the way to Wyandotte (near Detroit), the two of us with a view to paying a visit to my mother's two sisters, Mary (Mimmie) and Annie, and their respective families. It was in the summer of 1955 when we set off in Pal's car, his first car, an Austin A30 having a 700cc, 4 cylinder engine. We took three days to get there and three days to get back, visiting Niagara Falls in the process. How many days we spent in between, I am not sure. I remember Vera, Mimmie's daughter, therefore my first cousin; she was about Lila's age maybe a year or two older. She was bubbly and bright, an attractive adult female. I really liked her.
It was early for me, and I knew that boys and girls were different. How different and why there should be a difference, is something that I hadn't quite figured out. On meeting Louise in 1956, my sexual ideas started to perk up; but, more of that at a later point.
My grades had slowly improved as the years moved along. In 1955, I passed into grade 8 and my last year at Saint Thomas Aquinas School. I had Sister Maria Pious as my homeroom teacher. She zeroed right in on me. I think I must have become a challenge for her. She was a serious woman who displayed the occasional wry smile. If I wasn't doing something right, then she insisted that I do it over again, and over again, until I got it right. Sister Maria Pious was the bane of my existence, but one of the most important cogs in my early development.
A couple of memorable songs of 1955: In addition to Bill Haley's Rock Around the Clock, already mentioned, are The Ballad of Davy Crockett by Bill Hayes and Sixteen Tons by Tennessee Ernie Ford.
1956
An event occurred which covered the pages of the newspapers: it was the "Suez Crisis." The Suez Canal connected the Mediterranean Sea to the Red Sea. It opened in 1869. Its existence allowed transport by water between Europe and Asia without going around Africa. It is the greatest navigational choke-point in the world. All nations benefit from its availability. In 1950, Egypt decided to take better control of the Suez Canal, after all it runs through its country. On March 22nd, Egypt demanded that Britain remove all its troops in the Suez Canal. (For a good many years, prior to this, Egypt was treated much like a British colony.) On July 26th, 1956, Egyptian leader Gamal Abdel Nasser nationalized the Suez Canal. There was international condemnation. On October 31st, 1956, the United Kingdom and France begin bombing Egypt to force the reopening of the Suez Canal; it having been earlier closed to certain types of vessels. This was thought by certain world leaders to have been rather aggressive, such that, on November 7th the United Nations General Assembly adopted a resolution calling for the United Kingdom, France and Israel to withdraw their troops from Arab lands immediately. On December 23rd, the British and French troops left the Suez Canal region. The UN brokered deal came about, in part, because of Canada's Lester Pearson; for his part he was awarded the Nobel Peace Prize in 1957.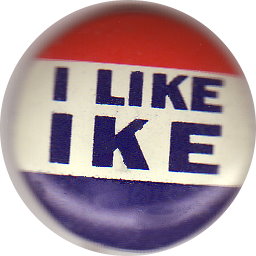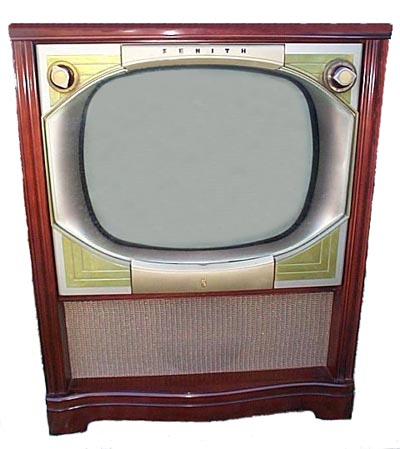 I now make short references to the world events that were going on in the background of my life in 1956. In Monaco, on April 19th, Actress Grace Kelly married Prince Rainier III. That summer, at the New York City's Copacabana Club, Dean Martin and Jerry Lewis performed their last comedy show together (their act started in 1946). On July 25th, off Cape Cod, the Italian ocean liner SS Andrea Doria sunk after colliding with the Swedish ship SS Stockholm in heavy fog, killing 51. That fall, Elvis Presley appeared on The Ed Sullivan Show for the first time. The American presidential election came along in November. The republican incumbent, Dwight D. Eisenhower defeated Democrat challenger, Adlai E. Stevenson in a rematch of their contest four years earlier. Also in November, Roger Vadim's drama film, And God Created Woman was released. The movie propelled Brigitte Bardot into the public spotlight as a "sex kitten." Then on December 31st, Bob Barker made his TV debut as host of the game-show, Truth or Consequences. (To the left is a 1956 Zenith TV.)
My brother, John, and I, were as brotherly, as any brothers might be; but there was seven years difference between us; so I did not run with his crowd. I hung out with my own particular neighbourhood kids, and, within the family, my two sisters: Nancy, four years older; and Linda, three years younger.
In June of 1956, I graduated out of grade eight. Grade eight was the last grade at Saint Thomas Aquinas School, so, that September, I went to St Patrick's High School to start in on grade nine (9g). It was there that I fell for a wonderful girl, just in the next seat ahead of me, Louise Theriault; but more of that in a coming chapter. I should say, too, that while grade nine was coed, for the later grades -- 10, 11 & 12 -- the boys and the girls were kept separate from one and other; the girls in one wing of the school and the boys in the other. Incidentally, back in the days that I attended the public schools at Halifax, there was a sharp division between Catholic schools and Protestant schools. There has been no such division in the last number of years.
One more thing before we leave this note on my first attendance at St Patrick's High School: I was happy to leave Saint Thomas Aquinas behind, not only because I was attending High School, but I was leaving my nemesis behind, Sister Maria Pious who had been continually driving me beyond what I thought my academic limits might be. But no! She was transferred to St Patrick's High School and her home room was, wait for it, grade Nine "g" -- I was in for another year of Sister Maria Pious, whether I liked it, or not. There was, it seemed, a Godly plot afoot.
The songs of 1956 were very memorable. In the summer, 11-year-old Prudence and 14-year-old Patience, came out on the Liberty Records label with, Tonight You Belong to Me. Then there was Be-Bop-Lula by Jean Vincent. It was in this year, too, that Elvis Presley entered his name into musical history with his song, Heartbreak Hotel. In a different vein, Doris Day recorded Que Sera, Sera (Whatever Will Be, Will Be); it was from Alfred Hitchcock's The Man Who Knew Too Much, in which Day co-stared with James Stewart.