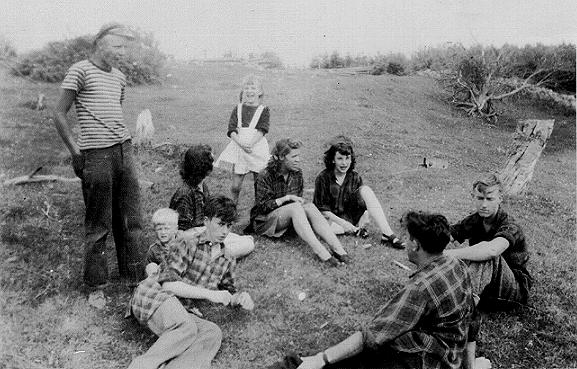 Hackett's Cove, 1944? Br. Paul on the left, see my little head peeking out just to his left,
Nancy standing at the back, Lila just below her looking out. I was not too sure of the others,
but I have since been informed. Girl to left of Lila, Margaret Baxter; The man in front of me,
Charles ("Buddy") Bezanson (1929-2007), and; The fellow in the plaid shirt, Reg Hollett.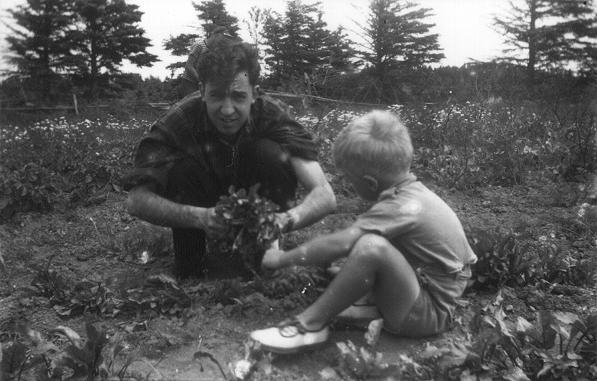 In the Garden at Hackett's Cove, 1944? Here I am with Reg Hollett.