Sir Thomas Andrew Lumisden Strange


(1756-1841):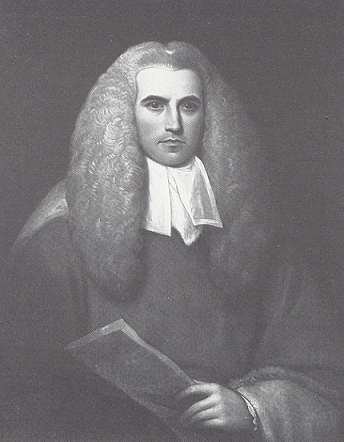 Chief Justice Strange was born in Aberdeen, Scotland on November 30th, 1756. His father was Robert Strange (1721-92), the famous 18th century "line engraver." In 1787, Robert (in spite of the fact that he was with the Stewarts in 1745) was, by George III, made a knight of the realm. The Chief Justice's mother is described in Chambers as a Jacobite.
Thomas' parents saw to his education, in fine style: educated at Westminster School and Christ Church, Oxford (B.A. '78; M.A. '82). Thomas took a "second son's path" and went to the law, becoming a member of Lincoln's Inn in 1785. Within a couple of years Strange managed to secure a post in the colonies. On October 20th, 1789 he was appointed Chief Justice of Nova Scotia and President of the Council.1
On September 9th, 1797, Chief Justice Strange resigned his positions in Nova Scotia2 and accepted a position to go to Madras and there to set up its judicial system.3 In 1798, Justice Strange was knighted; and, in 1800, made Chief Justice of Madras; and, in 1804, of Calcutta where he "commanded a volunteer battalion and quelled a mutiny." In 1817, Strange resigned and moved back to England. In 1825, he saw through the press, his work, Elements of Hindu Law.. Chief Justice Strange died in England in 1841.
_______________________________
FOOTNOTES:

[1] See, "The Supreme Court of Nova Scotia and Its Judges - 1754-1978" (The N. S. Bar. Soc., 1978); and see the paragraph or two on Chief Justice Strange in Nova Scotia Historical Review, Vol. 12, No. 1, p. 126; and see The Paintings of Benjamin West (Yale University Press, 1986).
[2] Strange was not married during his time in Nova Scotia. Returning to London, he married Jane Anstruther in 1797. He married a second time in 1806 to the daughter of Sir William Burroughs, Louisa.
[3] Presumably feeling it was a better course than to trust them to a long sea voyage, Chief Justice Strange donated his law library to the lawyers in Nova Scotia; it was to form the nucleus of the present library of the Barristers Society.